Kerala University UG Trial Allotment 2018 Published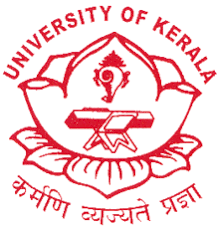 Kerala University UG Trial Allotment 2018 Result, Kerala University Degree Allotment 2018, Kerala University Degree Admission 2018, Kerala University UG First Allotment Result, Second Allotment Result, Kerala University Degree (UG) Allotment 2018
Kerala University UG Degree Trial Allotment Result 2018 Published on 05-06-2018. Kerala University UG Degree Admission 2018 last date for online registration on 8-06-2018. The admission application registration for ug degree programmes in B.A, B.Sc, B.Com can be done through the web site www.admissions.keralauniversity.ac.in/ug/.
Kerala University Degree First Allotment 2018 Published
Kerala university Degree Trial Allotment Result 2018
Kerala University Trial Allotment Result published on university web site. The candidates can check their degree trial allotment result and find out the idea about how they will come in the list of First Allotment Result that will be published by university later. After the Trial Allotment result published, Kerala University will be publishing First Allotment Result. The candidates who are included in the Kerala University UG First Allotment Result 2018 could claim their Allotted seats to the college.
Kerala university allotment Results
Kerala University Admission 2018 will be done through the CAP Allotment process. The Kerala University Admission Allotment process includes Trial Allotment , First Allotment , Second Allotment. All the allotment results are publishing on university admission web site as per the schedule.
For more details visit: www.admissions.keralauniversity.ac.in
Titles:
Kerala trial allotment 2018
Kerala ug trial allotment
KU Admission 2018
Kerala University Trial Allotment 2018
Kerala University UG Trial Allotment Result 2018
Kerala University Degree Trial Allotment Result
Kerala University Allotment Result 2018
Kerala University First Allotment Result 2018