PSC Confidential Assistant Grade 2 Short List 2018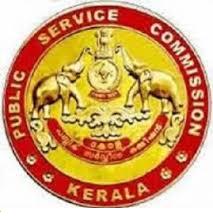 Kerala PSC Confidential Assistant Grade 2 Short List 2018 Published, PSC Confidential Assistant Grade 2 Shortlist 2018 of Companies / Corporations / Boards
Kerala PSC has published the Confidential Assistant Grade 2 Shortlist 2018 (Category Number :44/2015) / Confidential Assistant Grade II Exam Results at PSC Website.
Kerala PSC Confidential Assistant Shortlist 2018
PSC Confidential Assistant Grade 2 Probability list (Confidential Assistant Main List and Suplemetary List) are available in the Kerala Public Service Commision website. Candidates can download or view their results details through the site www.keralapsc.gov.in.
Enter the site www.keralapsc.gov.in
Click on the link "Shortlist"
Selct Ditstrict
Download the Confidential Assistant Ashortlist
PSC Confidential Assistant (Category Number 044/2015)
Confidential Assistant Exam cut off marks : 54 marks
The Short Listed candidates are provisionally eligible to be called for Dictation Test and Certificate Verification.
Candidates included in the Short List should present and produce in person the original documents for verification. Date, Time and Venue of certificate verification of candidates included in this Short list will be intimated shortly through their Profile, Telephone message, Electronic and Print Media.
Kerala PSC Confidential Assistant (Companies / Corpns/Boards) Short List 2018 / Probability List
More details visit : www.keralapsc.gov.in