Check New Ration Card Details and Correct data Online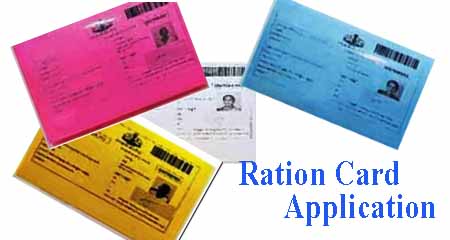 Kerala government has arranged the facility to verify and correct the new ration card data online. The card holders (APL,BPL, AYY ) can verify their ration card details that submitted at the time of ration card renewal process. The facility is available through the civil supplied corporation web site http://www.civilsupplieskerala.gov.in, The ration card details can be verified by using the ration card number. If any data entered in the new ration card is wrong or the entered data need to be corrected, it can be done until August 28 by login to the web site. The ration card holder can submit the updated information in the web site within August 28.
How to check New Ration card data online
Enter the web site http://www.civilsupplieskerala.gov.in
Click on the link "View Ration card details" in the right side of the page
Enter Ration Card Number
Enter the security text specified in the image and then submit
The Ration card details displayed on the page for verification.
Online Ration Card Correction | civilsupplieskerala.gov.in
How to Correct/Update New Ration card data online
After login to the Ration card details page follow these steps;
Enter the third page of the ration card details
Click "Next" button in the bottom to reach the last page or third page
Enter mobile number and resend to get a one time password on mobile
Enter the password from mobile in the verification code field
Enter the required changes in the data and Save the updated information
Logout from the page.
Update (20/10/2016) : Kerala New Ration card List (Priority - Non Priority List) Published at www.civilsupplieskerala.gov.in. Complaints can be submitted on or before 5-11-2016.
More details visit : Ration card Priority / Non Priority List Published at ww.civilsupplieskerala.gov.in
The ration card correction can be made through Ration Shops. The correction forms will be available from the rations shops.
Ration card Correction through Ration shops in Kerala
For more details, contact: 1967 (toll free) Phone: 9495998223, 9495998224