Apply for Examination Centre Change for SSLC/HSE/VHSE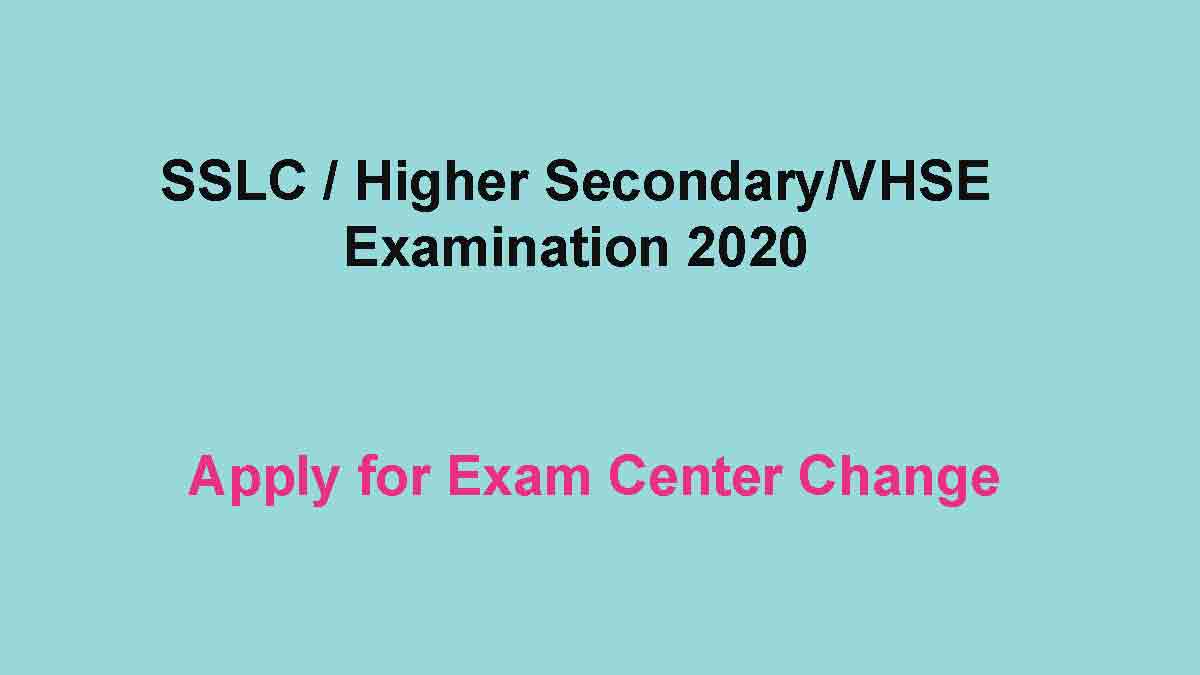 Apply for Examination Centre Change for SSLC/HSE/VHSE, SSLC Plus 2 Exam Center, Apply for Exam Center Change for SSLC/Higher Secondary/VHSE
Keralapreekshabhavan and the directorate of public education has released a notification for Application on changing the SSLC/HSE/VHSE Exam Center. The students who want to change their exam center can submit online application from 19-5-2020 to 21-5-2020 at 5.00 PM. The Exam Center List will be available on May 23rd 2020 on the Official Website.
The Candidates can change their SSLC/HSE/VHSE Exam Center online through the HSCAP Website : www.hscap.kerala.gov.in or SSLC Website : www.sslcexam.kerala.gov.in or VHSE Website : www.vhscap.kerala.gov.in.
Information and Details of Changing Exam Center : www.sslcexam.kerala.gov.in/doc/centre_change_circular.pdf
Kerala SSLC - Plus Two - Exam Center Cnage Application
Students can change their Exam Center by the following steps.
Step 1 : Visit the Website - www.sslcexam.kerala.gov.in
Step 2 : Click Application for Exam Centers Change
Step 3 : Enter the Required Options
Step 4 : Click Apply
Apply for Changing Examination Center