IRCTC Special Trains to Kerala From 1st June Booking Open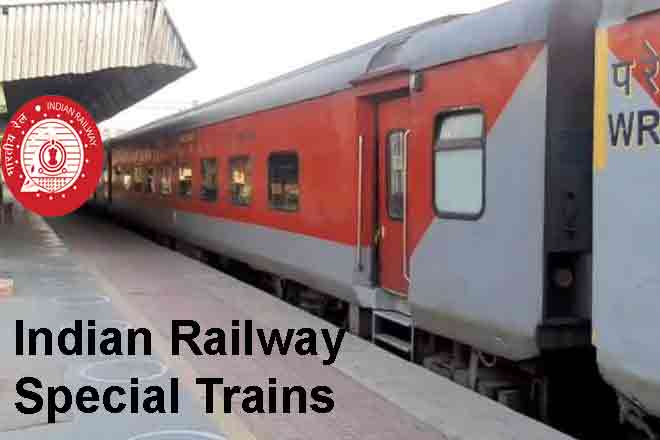 IRCTC Special Trains to Kerala From 1st June Booking Open, IRCTC Train services to Kerala, Special Trains to Kerala, Railway Ticket booking to Kerala, Special train ticket booking
Indian Railway has decided to start 200 special train service from June 1st 2020 across the country.IRCRC booking for these trans has been started.
These special trains shall be in addition to the existing Sramik special trains and Special AC trains (30 trains) being run since 12th May 2020.
IRCTC Special Trains Booking
Indian railway has been started train bookings for the special trains that will be starting service from June 1st.
These Special trains will be fully reserved trains having both AC ans Non AC classes. General (GS) coaches shall also have reserved seat for sitting. There will be no unreserved coach in the train
Fare shall be as normal and for General (GS) coaches, being reserved, second seating(2S) fare shall be charged and seat will be provided to all the passengers.
IRCTC Special Train Ticket Booking
Ticket booking for these special trains would be made through IRCTC mobile app or web site. No tickets will be booked across the reservation counter on any Railway Station. Booking of tickets through 'agents', (both IRCTC Agents and Railway Agents) shall not be permitted.
RAC and Wait list will be generated as per extant rules however waiting list ticket holders shall not be permitted to board t he train
Non reserved (UTS) tickets will be issued and no tickets will be issued on board to any passenger during the journey
All passengers shall be compulsorily screened and only asymptomatic passengers are allowed to enter /board the tra in
Special Trains to Kerala From June 1st
Indian railway will be starting a special train service to Kerala from june 1st 2020. These train services will be in addition to the other existing special services announced earlier.
Timings, Train Stops and days of service for these trains will be as per regular trains
| | | | |
| --- | --- | --- | --- |
| Train No | Trian Name | From - To | Service |
| 02618/17 | Mangla Express | H. Nizamuddin - Ernakulam | Daily |
| 06345/46 | Netrvati Express | Mumbai (LTT) to Thiruvananthapuram | Dialy |
| 02283/12284 | Duronto Express | Ernakulam to Nizamuddin | Weekly |
| 02075/76 | Jan Shatabdi Express | Calicut - Trivandrum | Dialy |
| 02081/82 | Jan Shatabdi Express | Kannur - Trivendrum | 1,2,4,5,6 |
Special Trains to Kerala, Special Train ticket booking, Ticket booking for Kerala, Special Train times, Kerala special train times
Apply for E-pass to enter the state
Arogyakeralam recruitment 2020