Ration Card Application for Correction/Update - Kerala Civil Supplies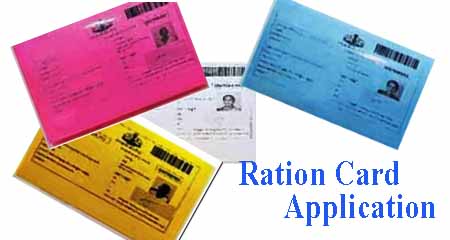 Ration Card Application for Correction / Update, Kerala Civil Supplies Ration Card, New Ration Card Application Kerala Civil Supplies, Ration Card Correction Application, Kerala Civil Supplies New Ration Card Application Form, www.civilsupplieskerala.gov.in application form, Update Ration Card Information, Ration Card Transfer Application, Kerala Ration Card Application Online
Kerala Civil supplies department has invited application for update/correction of information on ration cards in Kerala. Peoples can submit ration card application for add or delete new members in existing ration card or submit application for transfer the ration card from one place to another.
Kerala Ration Card Application Update/Correction/Transfer
The ration card owners from Kerala under the civil supplies department can submit application for update any information in the Kerala ration card to Taluke supply office / City rationing offices from 26/6/2018. The applicants can submit Online application for Ration card update/correction information.




Kerala Ration Card application Form
The Kerala Ration Card Application Form for all the types of application will be available from Taluk supply office or city rationing offices. This application form can be filled and submitted to the taluk offices. The application form can also available online from the civil supplies web site.
Kerala Ration Card Application Forms
1. Application to add new members in Ration Card in Kerala
[ Application form to add new members in Ration Card ]
2. Application For Correction/update Ration Card Information
[Application Form for Correction/Update Ration Card Information]
3. Application for Duplicate Ration Card in Kerala
[ Application Form for Duplicate Ration Card ]
4. Application for New Ration Card in Kerala
[ Application Form for New Ration Card ]
5. Application for Ration Card Inclusion Certificate
[ Application Form for Ration Card Inclusion Certificate ]
6. Application for Ration Card non renewal Certificate
[ Application Form for Ration Card non renewal Certificate ]
7. Application for transfer of card members to other state
[ Application Form for transfer of card members to other state ]
8. Application for transfer of Ration Card from other state
[ Application Form for transfer of Ration Card from other state ]
9. Application for transfer of ration card to another taluk in Kerala
[ Application Form for transfer of ration card to another taluk ]
10. Application for transfer of members to another taluk

[ Application Form to transfer of card members to another taluk ]
11. Application for delete a member from Ration Card
[ Application Form for delete a member from Ration Card ]
12. Application for Change the ownership of the Ration Card
[ Application Form for Change the ownership of the Ration Card ]
New Ration Card Application in Kerala
Kerala Ration Card Application
Click here for the Ration Card Application Forms