New Ration Card Application Kerala Civil Supplies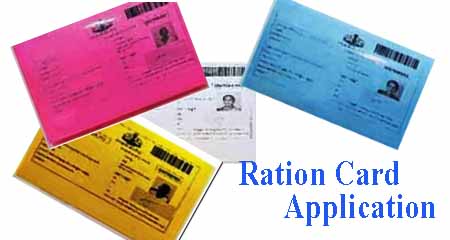 New Ration Card Application Kerala Civil Supplies, Kerala Civil Supplies New Ration Card Application Form, www.civilsupplieskerala.gov.in application form, New Ration Card Application, Check ration card details, ration card renewal list
Kerala Civil Supplies Department issued the application form for New Ration Card in Kerala from 15-2-2018. Kerala State Taluk Supply Office / City Rationing offices will be received the application form for new ration card from 15.2.2018. New ration card application form will be available online at www.civilsupplieskerala.gov.in. Copy of the application form can also be available from all panchayath offices, village offices and Ration shops.
How to apply for New Ration Card
Candidates can download the application form from civil supples web site and fill the form as per the instructions correctly. Candidates can be submitted the filled application form along with residential certificate from panchayath/municipality/corporation, income certificate, adhar card and other related documents to the Taluk Supply Offices.
Update: 25-6-2018
Application for New Ration card and any updates in the existing ration cards in Kerala can be done from 25-6-2018. The Ration card related application can be submitted to the Taluk Supply office or City rationing office from 25/6/2018.
The New Ration card application form / Ration card Information update forms can download from here
Ration Card Application Form / Update Ration Card Information
Who can apply for New Ration Card
New candidates who do not have a Ration card.
The candidates who could not complete the ration card renewal process conducted by Civil Supplies department earlier.
Other links :
New Ration card Application Form - Kerala Civil Supplies Department
Kerala ration card list - civilsuppleskerala.gov.in
Similar Other Titles :
Kerala Civil Supplies application form for new ration card
download application form for ration card
www.civilsupplieskerala.gov.in
check ration card details